Join us for a free morning of fun where we play, socialise and develop new skills.
We welcome all families with children of all abilities and cultural backgrounds aged 0 – 6 years.
Our Early Childhood Educators and Family Workers will also be available to answer any questions about your child's development and learning, or your parenting needs.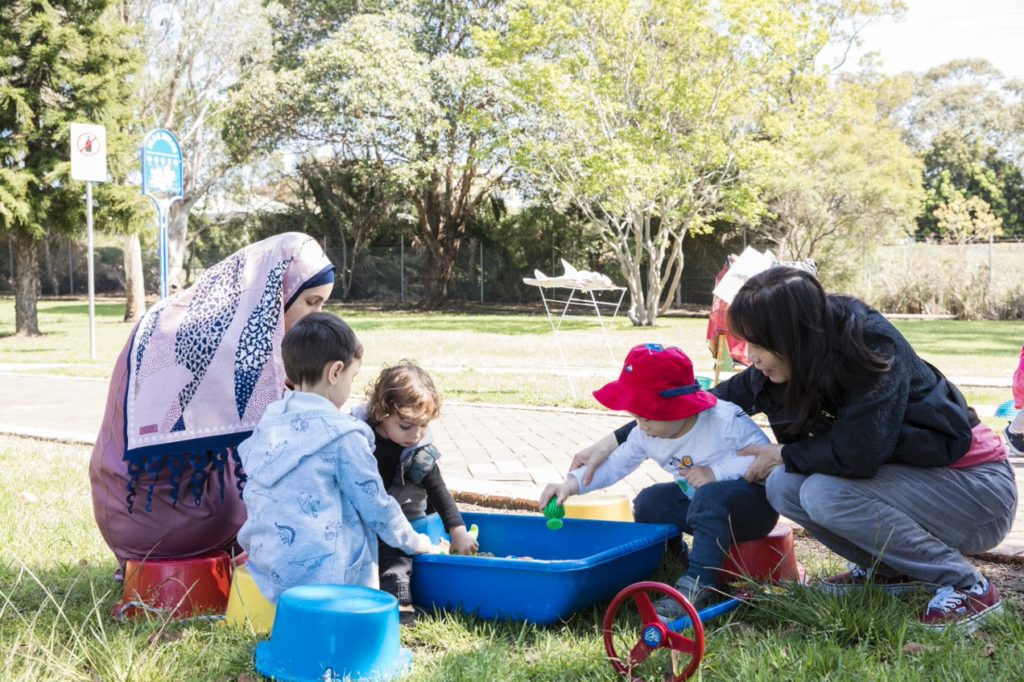 Face-to-face sessions run from 10.00am – 12.00pm

Please note you do not need to register for our Playgroups, anyone is welcome.
Please note we will run our online Playgroup Zoom Session, only if the face-to-face session is cancelled due to bad weather.
What is a Supported Playgroup?
Koorana's Supported Playgroups provide play activities that promote early learning, support for parents and carers in their parenting role, and assist families to establish supportive social connections. 
Who is it for?
Koorana's Playgroups are for families with a child between the ages of 0 and 6. All groups are tailored to the individual needs of the families attending.
What does a Supported Playgroup look like?
Supported playgroups provide lots of play activities suitable for your child's age so they can play alongside and with other children, make friends, and have fun.
Language and music group experiences are provided to help your child learn new skills, for example concentration and listening, sharing and turn taking, communicating and participating with others.
Staff will provide you with information about other services and community activities that may be useful, and will suggest practical ideas to assist you in your parenting role.
Babies and toddlers are included, with activities provided for you to enjoy together.
This develops your child's independence and confidence, and prepares them for other educational settings such as preschool, day care or school.
Where do Supported Playgroups take place?
Koorana run a range of playgroups in community halls and parks across the Bankstown and Canterbury region. Please contact us to find a playgroup near you.
How long do Supported Playgroups go for?
Playgroups run for two hours from 10 am to 12 pm. They are run on various weekdays during school terms.
What if I do not speak English?
We can arrange an interpreter as per your needs.
What is the cost of playgroups?
Playgroups are FREE and everyone is welcome.
To find out more contact Koorana Child & Family Services on 1300 566 726, or contact us here.