Join us for a free morning of fun where we play, socialise and develop new skills.
Koorana's Supported Playgroups program provides a soft entry point to early childhood education where children are exposed to play based experiences that promote early learning potential. We provide support for parents and carers in their parenting role to enhance family functioning and assist families to establish supportive social connections.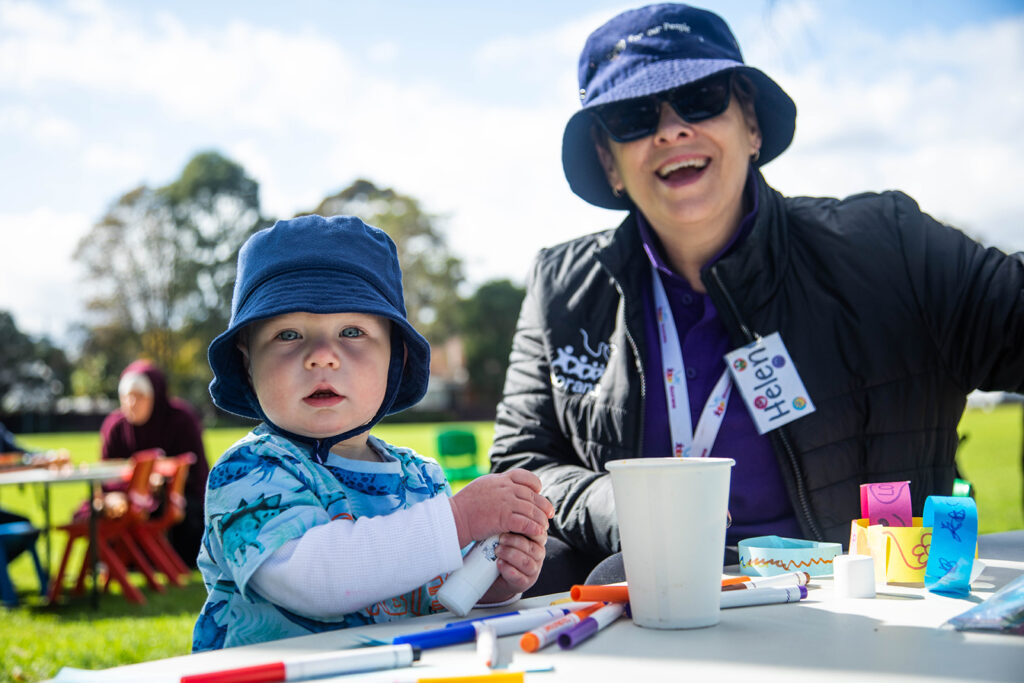 Face-to-face sessions run from 10.00am – 12.00pm

Please note you do not need to register for our Playgroups, anyone is welcome.
Runs from 10.00am – 12.00pm
Runs from 10.00am – 12.00pm
Please note we will run our online Playgroup Zoom Session, only if the face-to-face session is cancelled due to bad weather.
Our Supported Playgroups program is run by experienced Early Childhood Educators and Family Support Workers. FREE to parents, grandparents and carers with children aged 0-6 of all abilities and cultural backgrounds.
What does the Koorana Supported Playgroups program look like:
You and your children can participate in an all-inclusive play-based learning environment where your children, aged 0-6 can socialise, play, develop new skills, and boost wellbeing.
Our facilitators support your family enhancing the parent-child relationship with the aim to increase your parental understanding, skills, and confidence in supporting your child's development and early childhood learning.
We provide a safe environment for you and your children to establish ongoing social support networks and connection.
Facilitators provide your family with access to information, advice, and referral to internal and external services in the community.
To find out more contact Koorana Child & Family Services on 1300 566 726, or contact us here.