Playgroup in the Park provides play activities that promote early learning and support for parents and carers in their parenting role.
Free Event
When and Where?
Each Tuesday of the school term:
Bankstown City Gardens – Corner of Restwell and Vimy Street Bankstown.  Playgroup is set up just inside the park entry on Restwell Street.
View map 
From 10am – 12pm.
* Until further notice 
Who is it for?
Koorana's Supported Playgroups are for families with a child between the ages of 0 and 6. All groups are tailored to the individual needs of the families attending.
What does a Supported Playgroup look like?
Supported playgroup provides lots of play activities suitable for your child's age so they can play alongside and with other children, make friends, and have fun. Language and music group experiences are provided to help your child learn new skills, for example concentration and listening, sharing and turn taking, communicating and participating with others.
Staff will provide you with information about other services and community activities that may be useful, and will suggest practical ideas to assist you in your parenting role. Babies and toddlers are included, with activities provided for you to enjoy together.
This experience develops your child's independence and confidence, and prepares them for other educational settings such as preschool, day care or school.
What to bring?
Please bring a healthy morning tea, water and a hat for your child/ren.
Please note:
This is a COVID safe event. To achieve this Koorana requires:
A pre-screening wellness station will be set up at the entrance with QR code and pre-screening questions.
All staff be vaccinated
Face masks are mandatory for ages 12 and over
Unvaccinated attendees (12yrs and older) will need to show evidence of a PCR test within the last 48 hours
All adult and child attendees must be preregistered. Only preregistered attendees will be permitted entry.
If you are unable to attend, please ensure to cancel your ticket/s so it can be allocated to next waiting list family. If you would like to learn more about Koorana, please visit our website on www.koorana.org.au.
Koorana Child and Family Services provide diverse services to give you the skills and support your family needs for your children to happily and confidently learn, make friends and reach their potential.
To get in touch with us, please visit our Contact Us page.
Please join our Private Facebook Playgroups page for regular updates.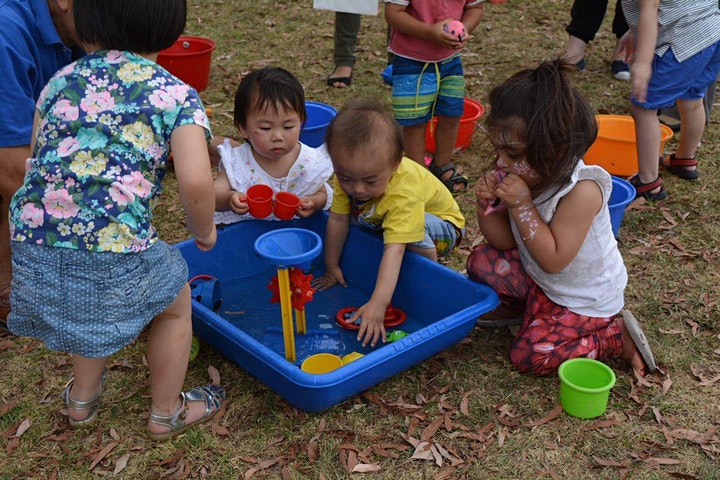 Please note:
Park and playgroup sessions will be cancelled in the event of wet weather. In the event Park and Playgroup is cancelled please join us from 10:30am on Zoom.